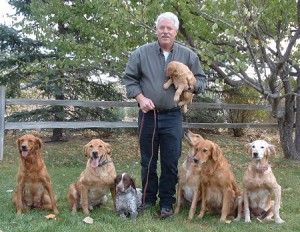 Powell Veterinary Service provides specialized care to treat a variety of common and specific conditions, from regular booster shots to breakthrough laser therapy. Our business utilizes advanced equipment to give each dog or cat the safest and most reliable care.
The best way to keep your pet strong, healthy and loving is with preventative medical care and regular check-ups. Regular exams and vaccinations protect your pet from common illnesses and ailments, and take only a few minutes each year. You know when your pet is not feeling well, and our experienced team can provide detailed diagnostics to find any health problems and address them. We provide x-rays, dentistry (teeth cleaning), ear cropping, spaying, neutering, treatment for muscle or skeletal injuries, tumor removal and much more.
Also, when your pet is suffering from a grave illness or old age, we provide euthanasia and cremation services to try to simplify an arduous process for you. We can perform euthanasia right at your home, or at our clinic.
In addition, we perform PennHip evaluations for dysplasia. PennHip is a beneficial test because it can be done when the dog is 4 months old, which allows us to evaluate hip looseness and determine if the dog will be dysplastic. We also do OFA tests to certify hips, but because those are done when the dog is 2 years old, there is a chance that arthritis may have already formed in the joint.
If the PennHip X-rays show your dog is at great risk of devolping dysplasia, then we can perform a relatively inexpensive procedure called Juvenile Pubic Symphodiesis (JPS), which allows us to prevent OA (osteoarthritis) from occurring in the hip.
Many of our medical tests take less than an hour and we can pinpoint any dangers to your pet's health in a single visit. If your pet is not acting like his playful self, your growing puppy or kitten is ready to be spayed, neutered or vaccinated, or your pet has been injured, stop in or contact us to make an appointment today.